OAXACA TO WISCONSIN
Tamazulpam del Espíritu Santo is home to the indigenous Mixe people of Oaxaca, Mexico. The Mixe people have relied on themselves for survival and growth while being mostly overlooked by mainstream Mexico, and barely known by the world at large. They have proudly maintained their culture and communal autonomy, initially in the face of colonization by the Spanish, and later to modern day Mexican nationalism. As one of the poorest regions in Mexico, the economic need to migrate has resulted in many Mixe people leaving the Sierra Mixe mountains to find work.
Hundreds of Mixe now live in Milwaukee, Wisconsin. The initial plan for most Mixe immigrants is to go north and quickly make some money to return home within a few years. For those that have found economic success in the United States, they have bought homes and started businesses, and are planning their children's education and future. While some stay, others return home, facing a changed homeland and a changed self.
The Mixe prosper at home and abroad, drawing strength from communal values and practices. The Mixe sense of self determination has carried them through the changes that come with migration and globalization. This collection of black and white photographs depicts everyday moments in the Mixe community between two places they call home.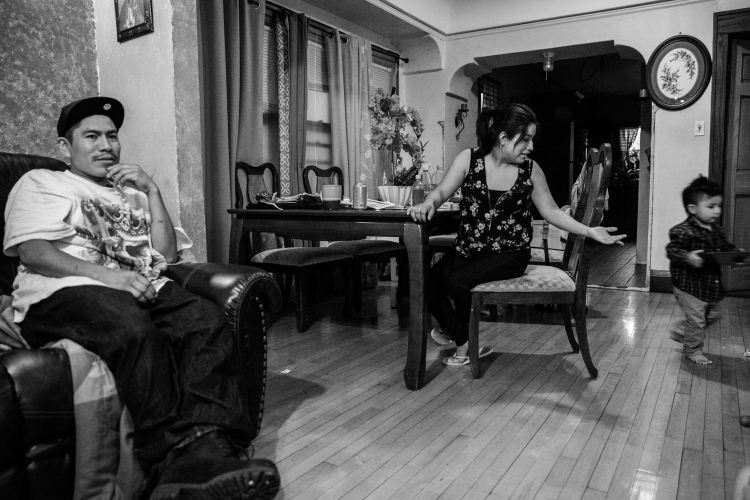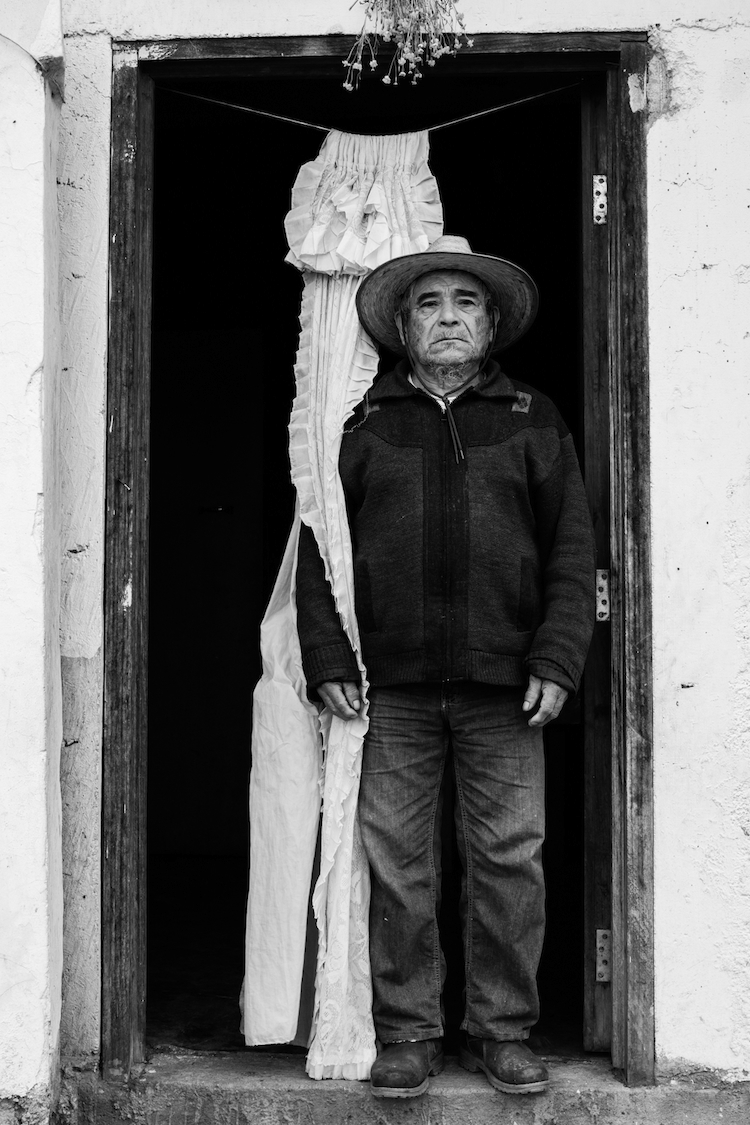 A Mixe man poses in his front door. Tamazulapam del Espiritu Santo, Oaxaca, Mexico.
Joseli is back in Oaxaca after living in Wisconsin where he worked in a factory. Now he is a teacher.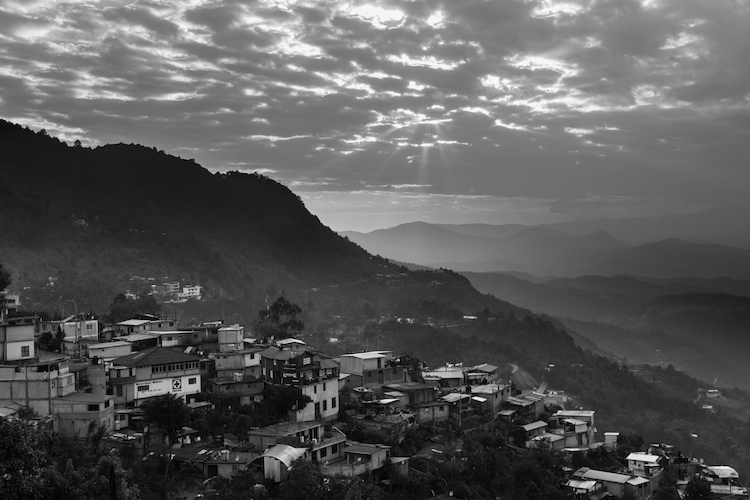 Tamazulapam del Espiritu Santo.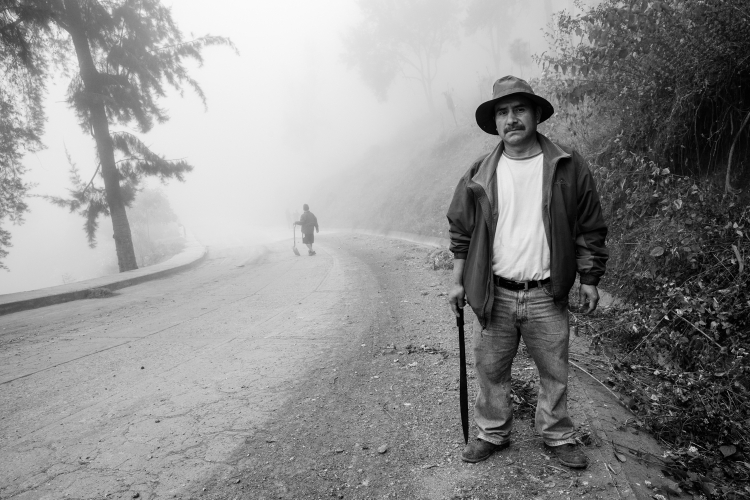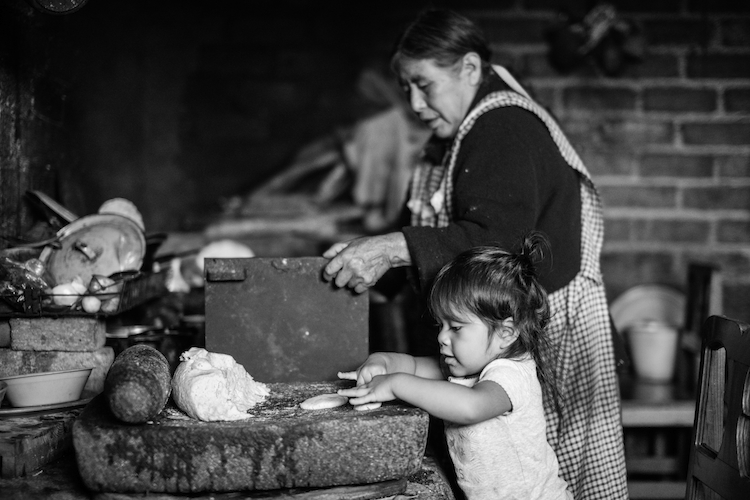 A grandmother passes on tortilla technique to her granddaughter.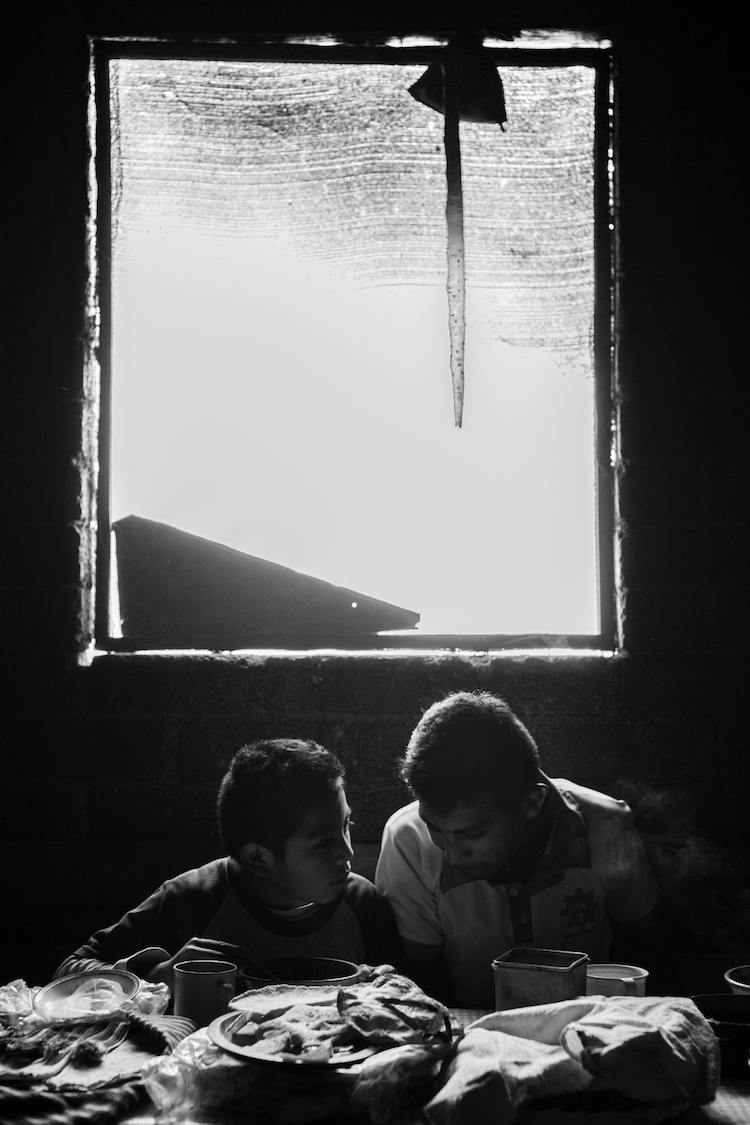 Brothers converse over a meal.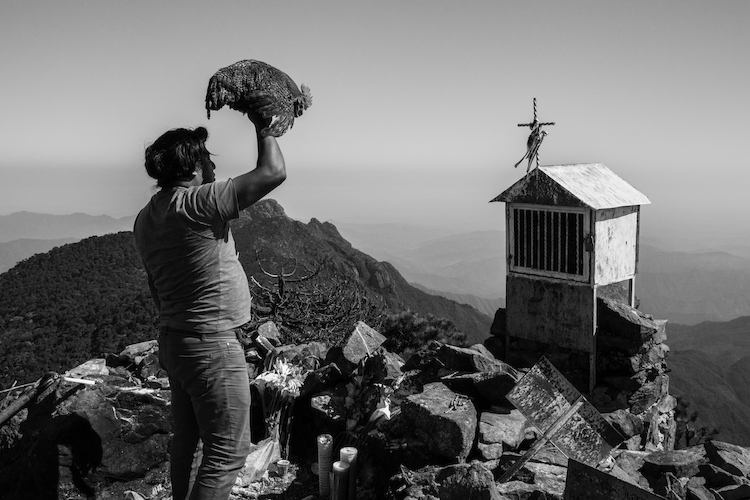 A Mixe man performs pre-hispanic rituals to send spiritual help to his brother who has immigrated north.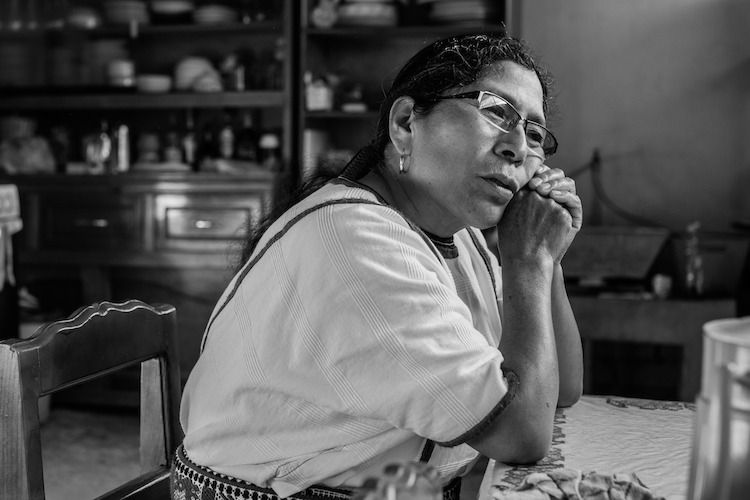 Juana went to Wisconsin with her son in 2003. She came back to the house she built in Oaxaca for her family, but her son stayed in Wisconsin and now has his own family there now.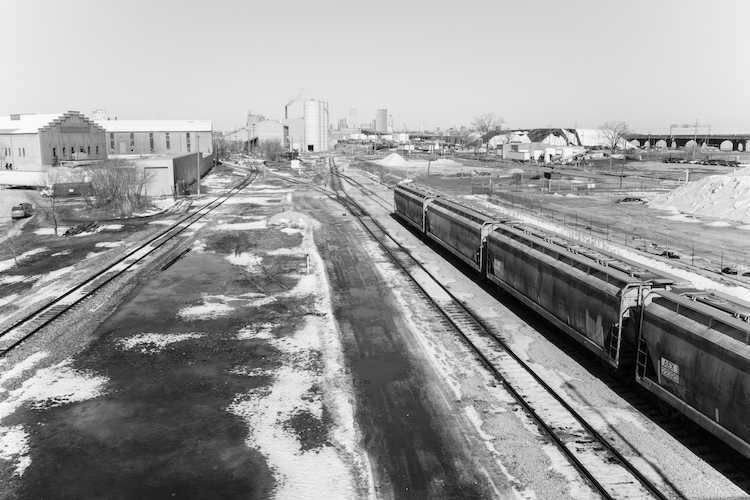 Milwaukee, Wisconsin.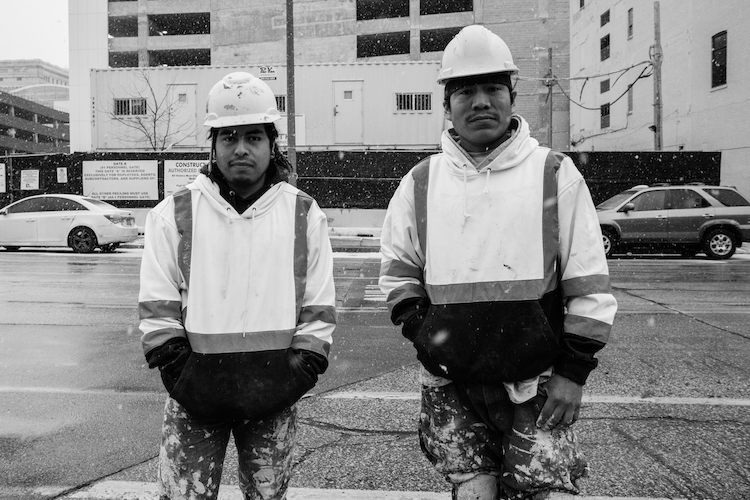 Mixe construction workers in Milwaukee.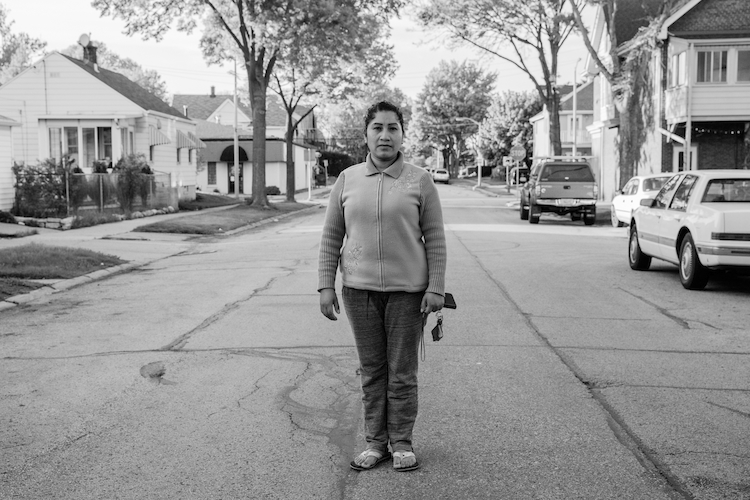 A single mom raises her 2 children in the Milwaukee suburbs.
On his day off, Quiño is handling an emergency at work over the phone.
Band rehearsal in a basement in Milwaukee.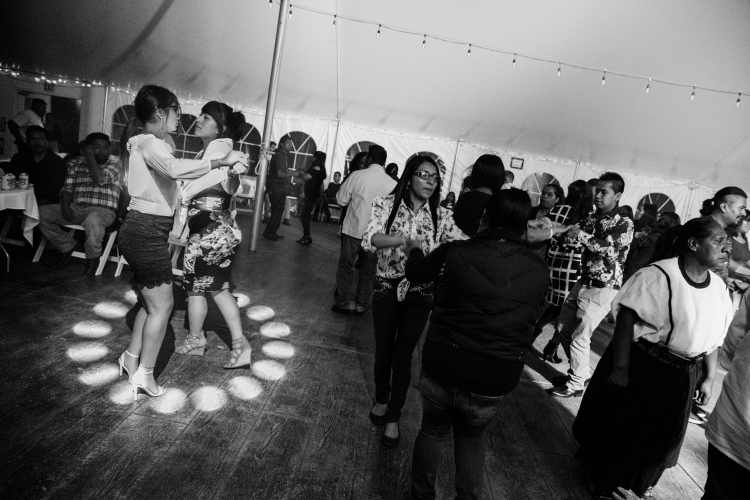 Fiestas continue as a way for the immigrant community to reunite as regularly as possible.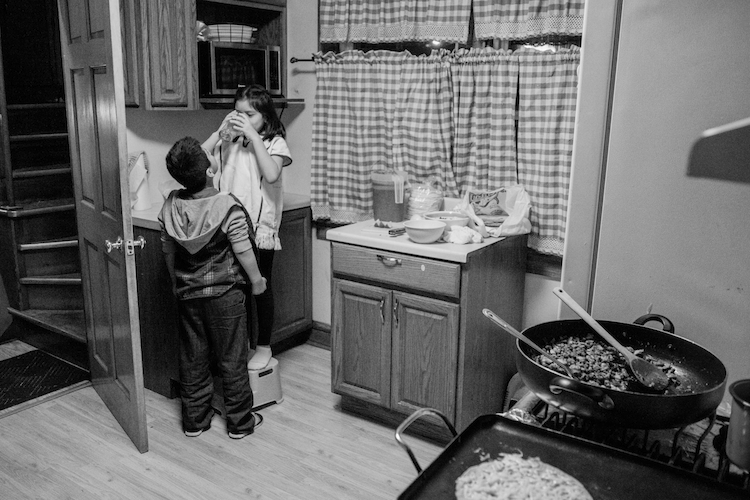 A typical Wisconsin kitchen with typical Mexican food.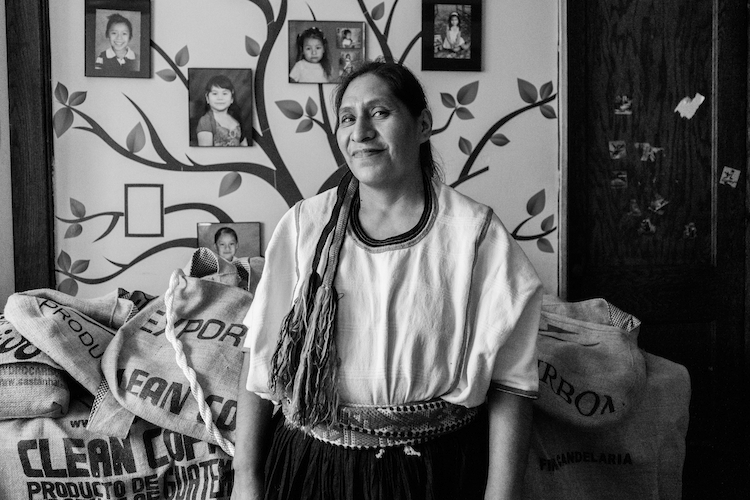 Ernestina works as an office cleaner and designs her own messenger bags from recycled coffee sacks while volunteering at her sons school daily.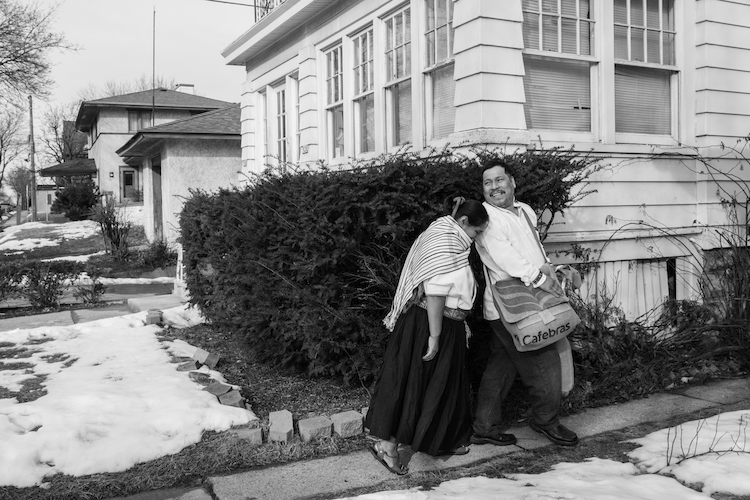 Home. Milwuakee, Wisconsin.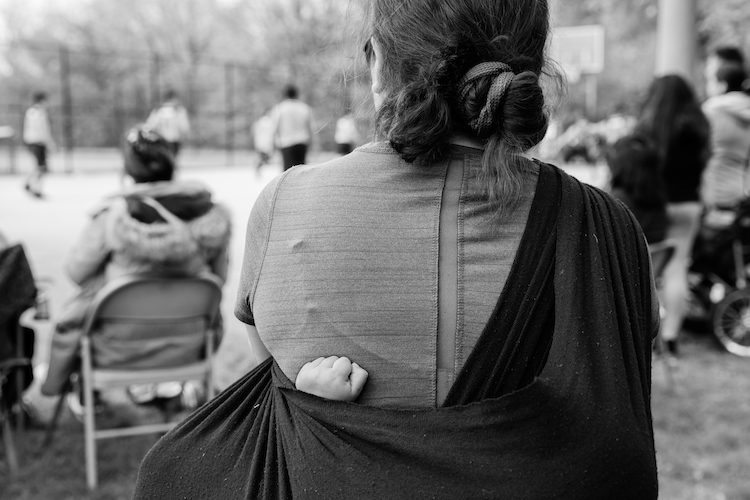 Community and self-determination continue to be the strengths of Mixe people.