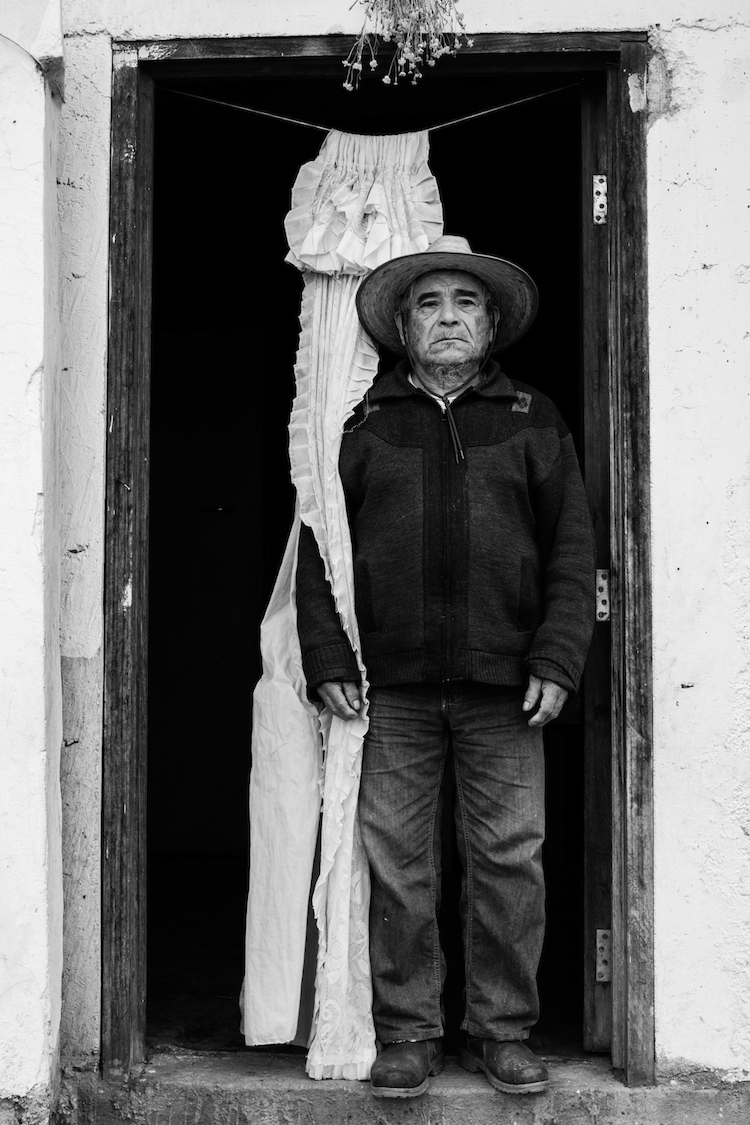 My friend's father in the doorway to his home.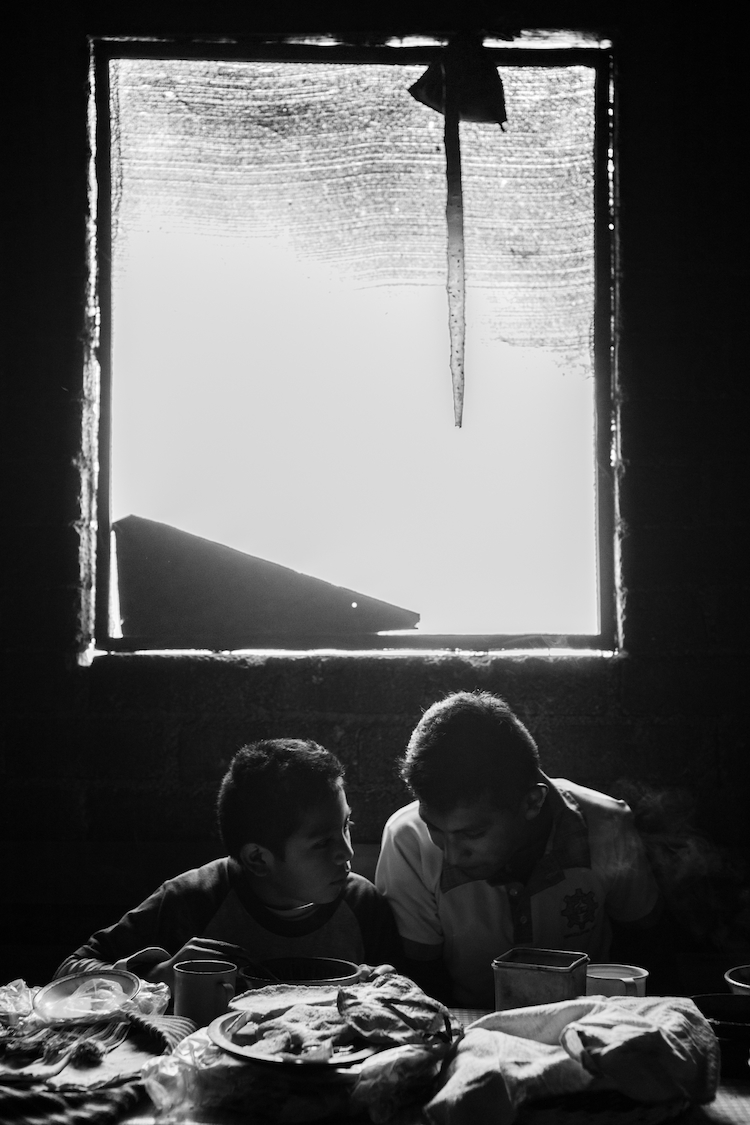 Brothers converse over a meal.
Early morning in the Sierra Mixe mountains.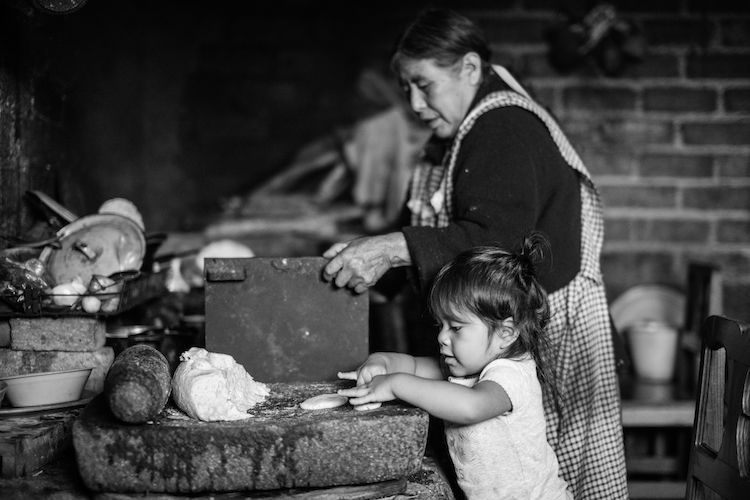 Grandmother passing on tortilla technique.
As part of ceremony, people dance while holding some of the community band's instruments, celebrating a day of music.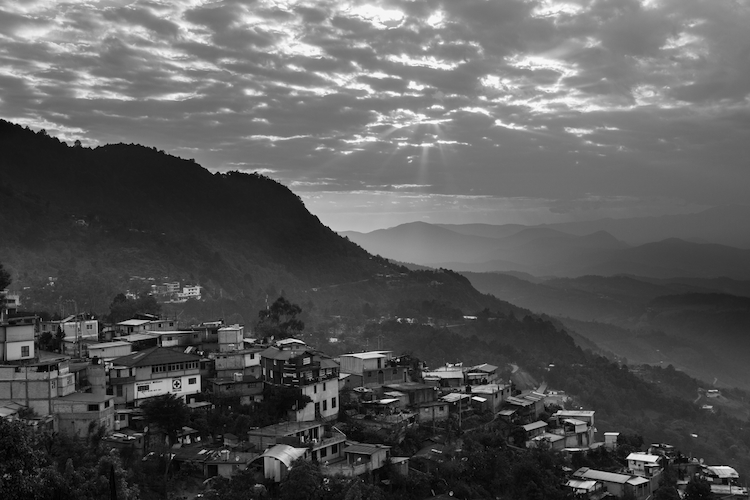 Tamazulapam del Espiritu Santo
Two men patrol the areas around the village for trash, fulfilling their communal obligations.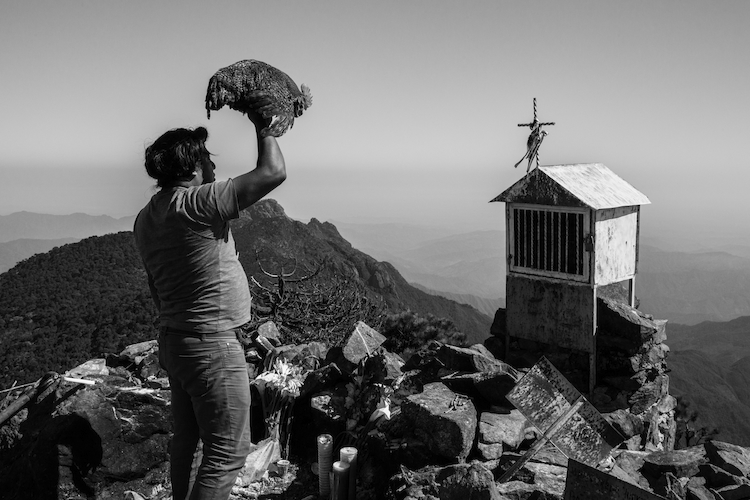 A Mixe man performs pre-hispanic rituals to send spiritual help to his brother who has immigrated north.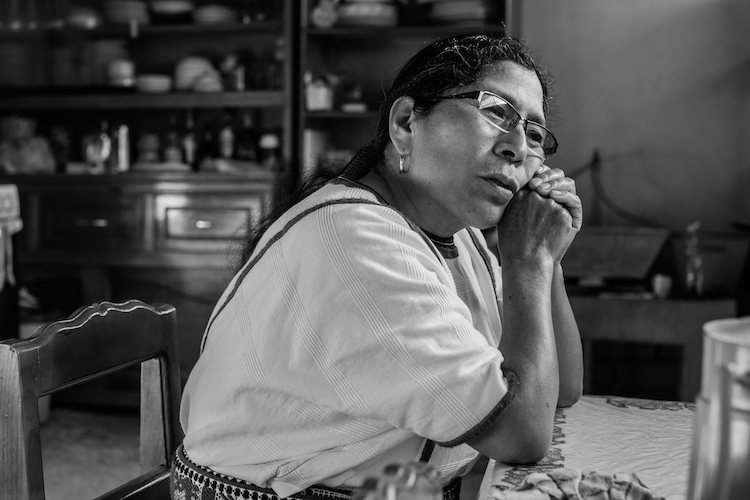 Juana went to Wisconsin with her son in 2003. She came back to the house she built in Oaxaca for her family, but her son stayed in Wisconsin and now has his own family there now.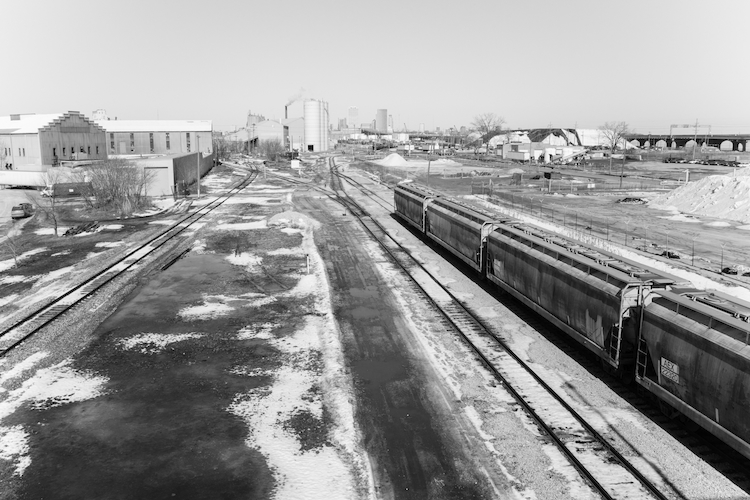 Milwaukee, Wisconsin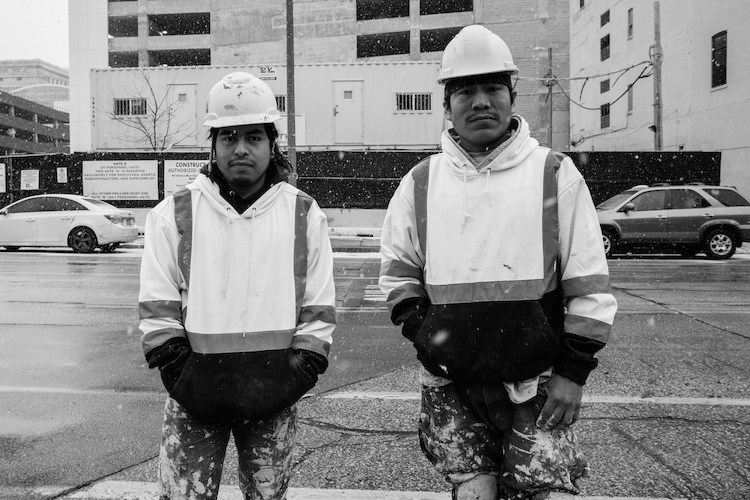 Mixe construction workers in Milwaukee, Wisconsin.
The tradition of communal style parties continues in Wisconsin.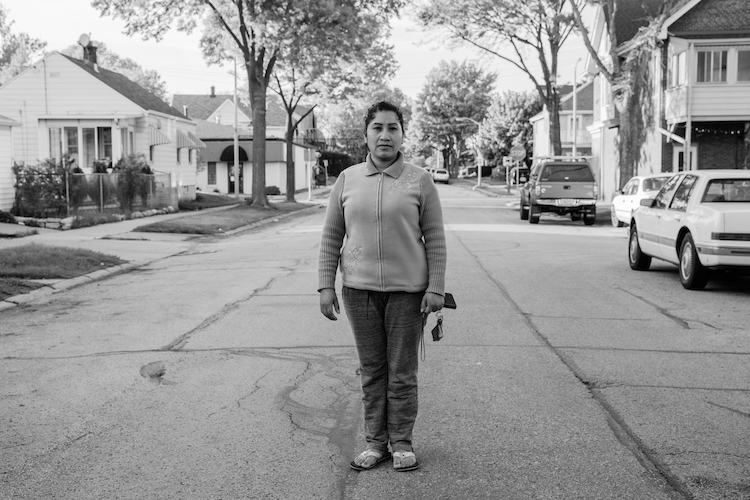 A single mom raises her 2 children here in the Milwaukee suburbs.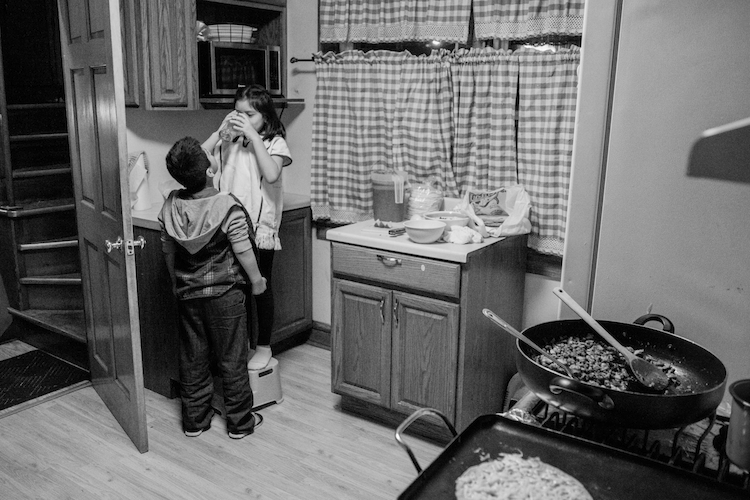 A typical Wisconsin kitchen with typical Mexican food.
On his day off, Quiño is handling an emergency at work over the phone.
Standards.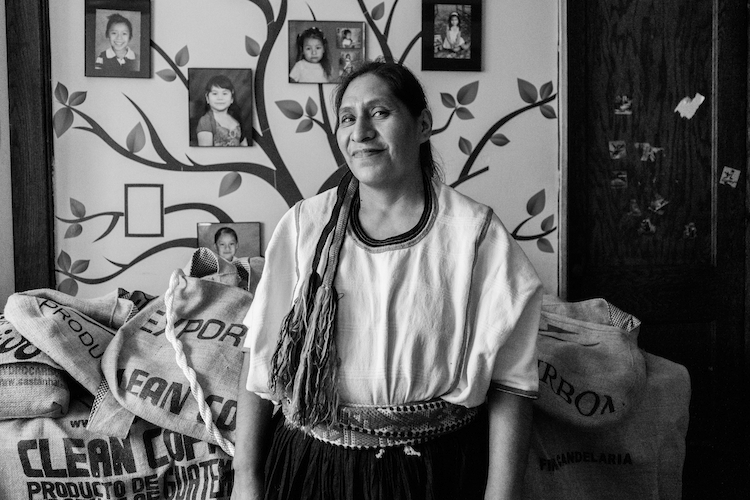 Ernestina works as an office cleaner and designs her own messenger bags from recycled coffee sacks while volunteering at her sons school daily.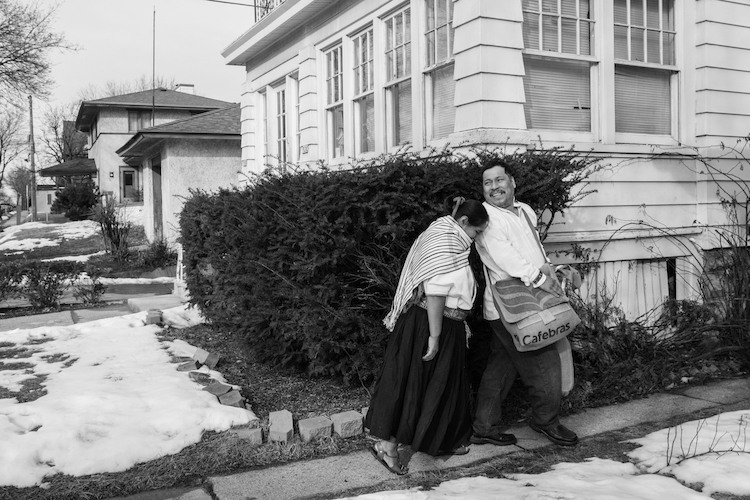 Home.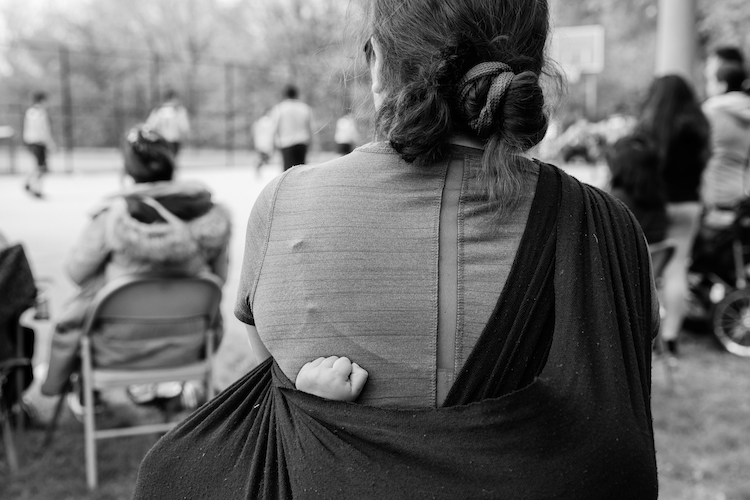 Ayuuk Jaay - Mixe People